To be a leading law firm committed to competent and quality client service characterised by trust, professionalism and adherence to proper administration of justice.
To provide timely, cost-efficient, and effective legal services, promote the best interests of its clients, and help in building a just and humane community guided by the ideals of excellence, integrity and service.
Our advocacy is to represent our clients in a mediation, due process hearing or impartial hearing, as well as in a lawsuit in a lower or a higher court. Negotiate on your behalf and give you legal advice about your rights.
The Firm's expertise covers the fields of Corporate Services, General Counseling and Retainer, Banking and Finance, Real Estate and Property Management, Litigation and Arbitration (Commercial, Civil, Criminal and Administrative), Family Relations, Estate Planning, Labor and Employment, Taxation, and Education Law.
Atty. Aigy R. Romulo
Partner
AIGY R. ROMULO graduated from the University of the Philippines, Diliman, Quezon City where she obtained her BA degree in Political Science in 1991. In 2010, she received her Ll.B. degree from San Beda College–School of Law, Alabang Campus, Muntinlupa City. She passed the Philippine bar examinations in 2011.
Attorney Romulo's vast work experience includes handling bank's investment portfoliowhen she worked as Money Market and Foreign Exchange Trader at Philippine Veterans Bank, Makati City. From 1994 to 2010, she worked as Finance Officer of Green Circle Properties & Resources Inc., Makati City, where she was in charge of foreign and domestic investment relations and treasury operations. Shepassed the Real Estate Broker's Exam in 2004 andhas been actively venturing in real estate business since then.
Prior to co-founding the Firm in 2013, Atty. Romulo has been practicing corporate law with several business organizations. She is Corporate Secretary and Member of the Board of Trustees of Camiling Colleges in Tarlac Province from 2012 up to the present. She is also Member of the Board of Directors of Greenkey Warehousing Inc. since 2007.
Atty. Romulo'scurrent law practice includes Real Estate, Estate Planning, Corporation Law, and Taxation Law. She attended and completed various training-programs related to the aforementioned fields of specialization.
Atty. John R. Jacome
Partner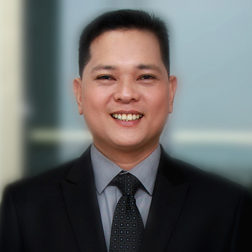 JOHN R. JACOME is an alumnus of the San Beda College–School of Law, Alabang Campus, Muntinlupa City where he obtained an Ll.B. degree in 2010 and passed the Philippine bar examinations in the same year. He obtained a Bachelor in Sacred Theology degree from the University of Santo Tomas in 2002, where he graduated Magna Cum Laude. He then pursued a Master's Degree in Philosophy from the Ateneo de Manila University as a graduate scholar.
While still studying law, Atty. Jacome immersed himself in the academe. He began his teaching career in 2002 starting with Assumption College in Makati City, then St. Paul University in Quezon City, then San Beda College Alabang, where he currently teaches corporate and commercial laws, civil procedure, and political law at the College of Arts and Sciences, and Seminar subjects at the School of Law. Aside from teaching, he held several administrative posts and was appointed Vice Dean for Student Affairs from 2010 to 2012. Presently, he is the Chair of the Legal Management Department of San Beda College Alabang.
Prior to co-founding the Firm in 2013, Atty. Jacome has already wide exposure in different areas of legal practice.Immediately after passing the Philippine bar, he gained experience in litigation while working as an associate for a reputable firm where he represented corporations and individuals in complex labor, civil, criminal and administrative proceedings. His fields of practice include commercial law, labor law, litigation (civil, criminal and administrative), and education law.
Atty. Carmelita Rita R. Baculio
Partner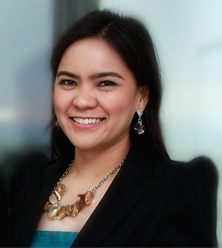 CARMELITA RITA R. BACULIO is a graduate of the School of Law, San Beda College Alabang, where she obtained a Bachelor of Laws degree in 2011. She passed the Philippine bar examinations in the same year. She received her BS degree in Humanities with a Professional Certificate in Development Education from the University of Asia & the Pacific in 2001. She also earned her Master of Arts degree in Development Education in 2003 from the same university.
While still a student, she was already doing legal works as consultant at the Joint Congressional Power Commissions by providing legal service, assisting in congressional hearings and participating in sectoral, regional and national consultations, and other conferences with government agencies. She has been engaged in private practice of law before joining the Firm as co-founder. Presently, she is Legal Consultant for the Department of Education, Muntinlupa City.
Her fields of practice include litigation (civil, criminal and administrative), family, labor and education law.
Everything You Need to Protect Your Interests